I forgot To post the pictures of the Habs I have.....These pictures has been taken last year....I thought I could put them here, since it's the exclusive section....I thought They're a few I didn't put on NHL.com
This is Garth Murray...He's not a really important player in Montréal!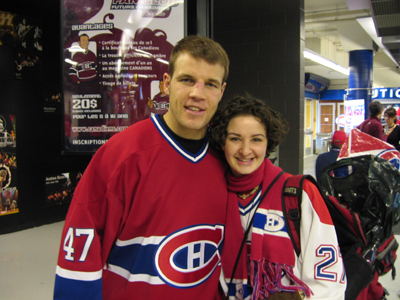 That's Aaron Downey....he's not with us anymore...he was with the Bulldogs...And then I think he was exanged to the Bruins of Providence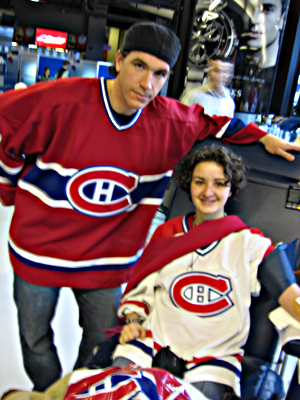 This is Huet....the picture is bad because It was on a bad option on my Kodak!
This is Huet, Streit and Aebisher...whose been fired!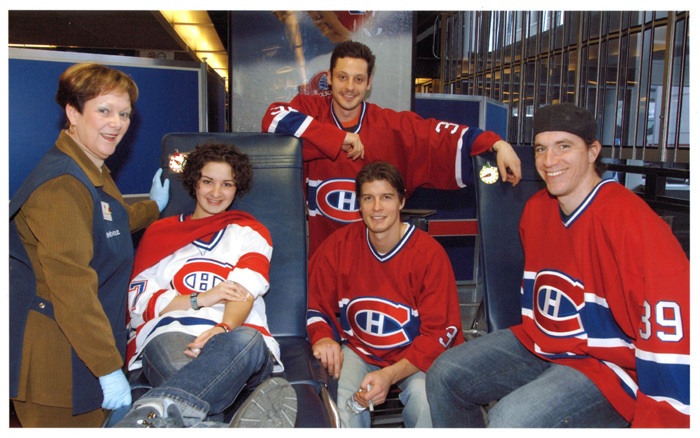 This is my Favorite! It has been Taken by Bob Fisher The OFFICIAL photograph of the Habs....he KNOWS how to drive hockey players....he speaks! They Obey! That's how it works! He sent me this picture in a nice Montreal Canadien case......OH I forgot!!!! I've been In two magazine with that Picture....The Montréal Canadien and The 7 jours!......OHH And I've been on TV at RDS....our sports Chanel! I was pretty lucky that day!!!
I'll post the others later!!!
_________________