I don't know if you heard about this guy : Carey Price....everyone here says that's he's really talented, he won the gold medal for the Canada in the last junior championship and he won the Calder Cup in the AHL with the Hamilton bulldogs!.....
here's a short movie about him practicing
http://djinn-world.com/Price.wmv
Also we went to the Jam Boree last week-end it was pretty cool. BUT MAN!!! there was sooo much people.....we arrived at 8:30 a.m......and fortunetly for us there was friends of ours that were there since 6:45....and the guys were arriving olny at 3:00 PM....lol....we waited for soooo long!....here'S a few picture I took....and a movie I made.....Check at ALLLL those people....it's crazy!!!!
Me and my friend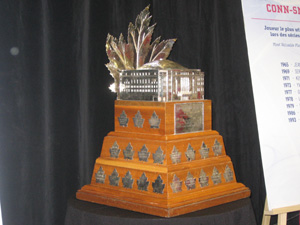 There were some trophies exposed...this is the Conn Smythe...In fact it's really impressive to see all those trophies!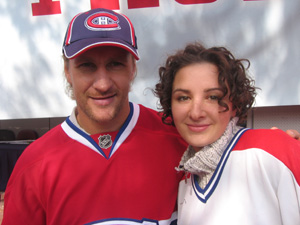 Kovalev
Lapierre
Latendresse
Komisarek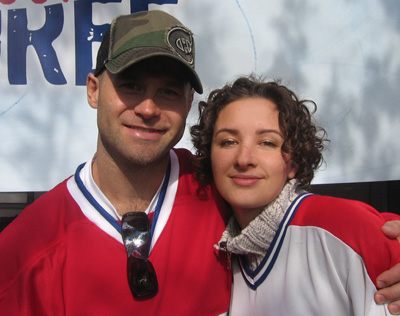 Smolinski.....I think I'm starting to get tired on this picture..." I wanna go home"
The guys were pretty nice, especially Higgins, we asked him for an autograph for my friend's brother, it was his birthday, but we were in the Pictures area....which means you're not suppose to have autographs!.....he signed one and a security guy said :" HEY no autograph!"...and Higgins told him....it's for a birthday...we can do those!!!
so yep! really nice!!!
here's the small video...it's Lapierre wishing an happy birthday to my friend's brother....he says: don't make to much partys!
http://djinn-world.com/jam-bonne-fete.wmv
_________________